Kettle – 
DesignLine
1.7 l
Stainless steel – 
TWK3P420
Enjoy the beauty of performance.
A timeless design, meeting all your needs.
Cup indicator: helps you save energy and time by boiling only the quantity you need.
Optimal spout: engineered for easy pouring with no spills or splashes.
Easy-to-read water scale: perfect visiblity of the required amount of water.
Triple safety feature: Automatic shut-off, overheat and boil-dry protection, and lift switch-off.
Ergonomic operation: easy opening of the lid at the touch of a button.
Highlights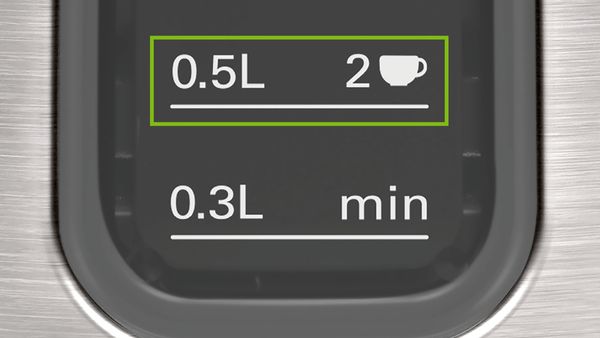 Save time and energy with the cup indicator.
Now you can heat up exactly the amount of water you want using the easy-to-read cup indicator. It helps you save energy by only boiling exactly the amount of water you need.
Optimal spout for easy pouring without spills.
Pouring the water into your cup should be easy and splash-free. The optimal spout allows you to pour the hot water easily and ensures that the water flows evenly.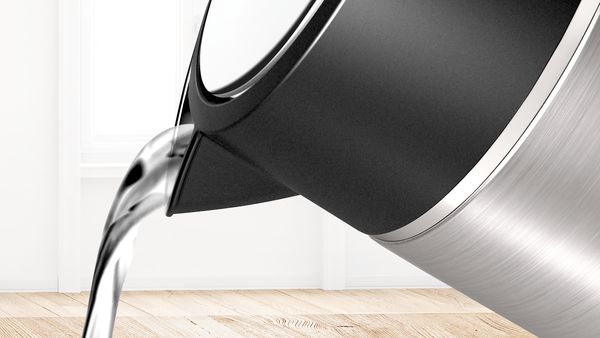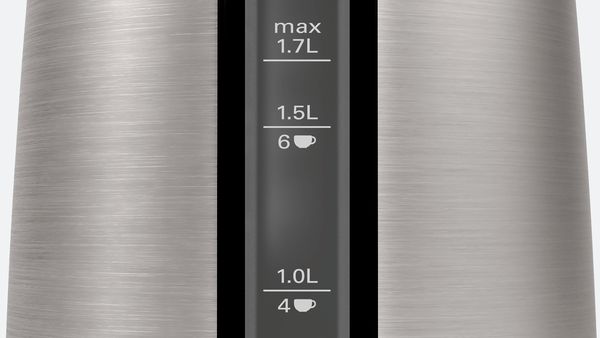 Water scale for easy visibility of required water.
Filling the kettle with precisely the amount of water you need is convenient in every way. Thanks to the easy-to-read water scale you always see how much water is in the kettle and you only need to fill it to the level you need.
Lid opens at the touch of a button.
Filling the kettle with water should be as convenient as possible. The lid of this practical kettle can be opened at the touch of a button.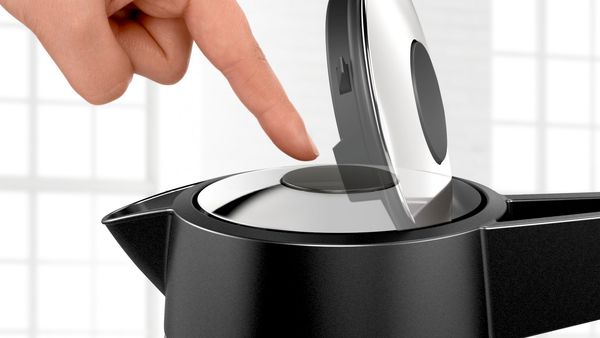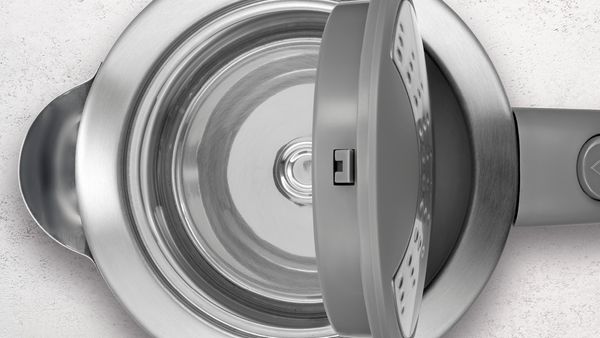 Convenient to use and easy to clean
Open the lid at the push of a button. The kettle can be cleaned very easily and quickly due to the large opening.
Perfect hygiene and easy cleaning
Want to clean the kettle? The heating element of this kettle is covered, which makes cleaning much easier.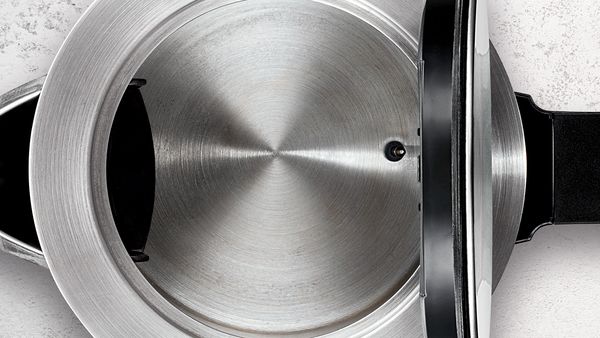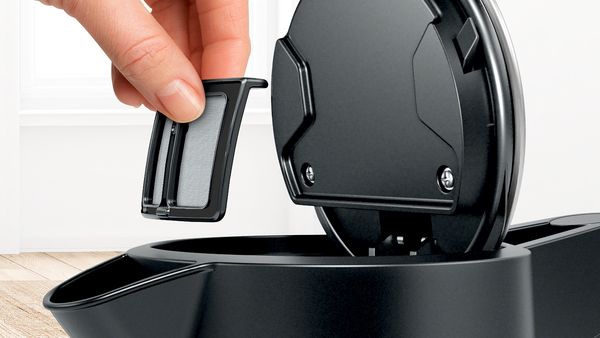 Less limescale, more taste and enjoyment.
Limescale can affect the taste of your tea. Thanks to the removable filter, no lumps of limescale get into the water. Since the filter is particularly easy to remove and clean, it helps ensure the full function of your kettle.
Adjust space with individual cable length
Cables lying around take up space. With the cord storage under the kettle base the cable can be adjusted to the desired length needed between product and plug – without cable clutter. In addition, the cable can be stowed away completely in the base, enabling the kettle to be stored in the cupboard.