Airfryer XXL Accessory Kit
HD9952/00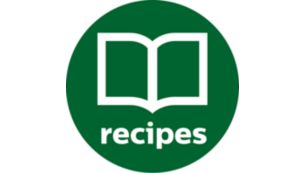 Booklet to master baking skills
Booklet with chef's tips, beginner's recipe and Airfryer cooking times is included
Non-stick baking accessory perfectly fit into Airfryer XXL
The Philips baking accessory is also great for cooking stews, ratatouille, frittata, lasagna, gratin, meats with sauces and other dishes. Enjoy!
9 silicon muffin cups to enjoy different baking dishes
Removing your muffins or cupcakes from these Airfryer muffin cups is easy due to the flexible material. The crinkled edges give make your muffin cups look even better! Made from odorless silicone you can reuse these Airfryer muffin cups over and over again!
Technical Specifications
Sustainability

Packaging

> 90% recycled materials

User manual

100% recycled paper

Weight and dimensions

Dimensions of product (LxWxH)

220 x 208 x 73  mm

Dimensions of packaging (LxWxH)

240 x 240 x 90  mm

Weight of product

0.506  kg

Accessories included

Booklet

Yes

Baking accessory

Yes

Baking tray

Yes

9x Muffin cups

Yes

Product Compatibility

Compatible with

Philips Airfryer XXL: HD963x and HD965x