Perfect Solution for Delicates and Daily Loads
F8K5XNK4
Key Features
Perfect Solution
Delicate Wash
Slim Inverter DD
Smart Diagnosis™
Capacity

2kg (Wash)

Finishing

White

10yr Warranty on DD motor

Yes

Smart Diagnosis™

Yes

Remote control by Main Washer

Yes

Touch White LED Display

Yes

Black Tempered Glass and Push type door

Yes
Dimension (H x W x D)

350 x 670 x 600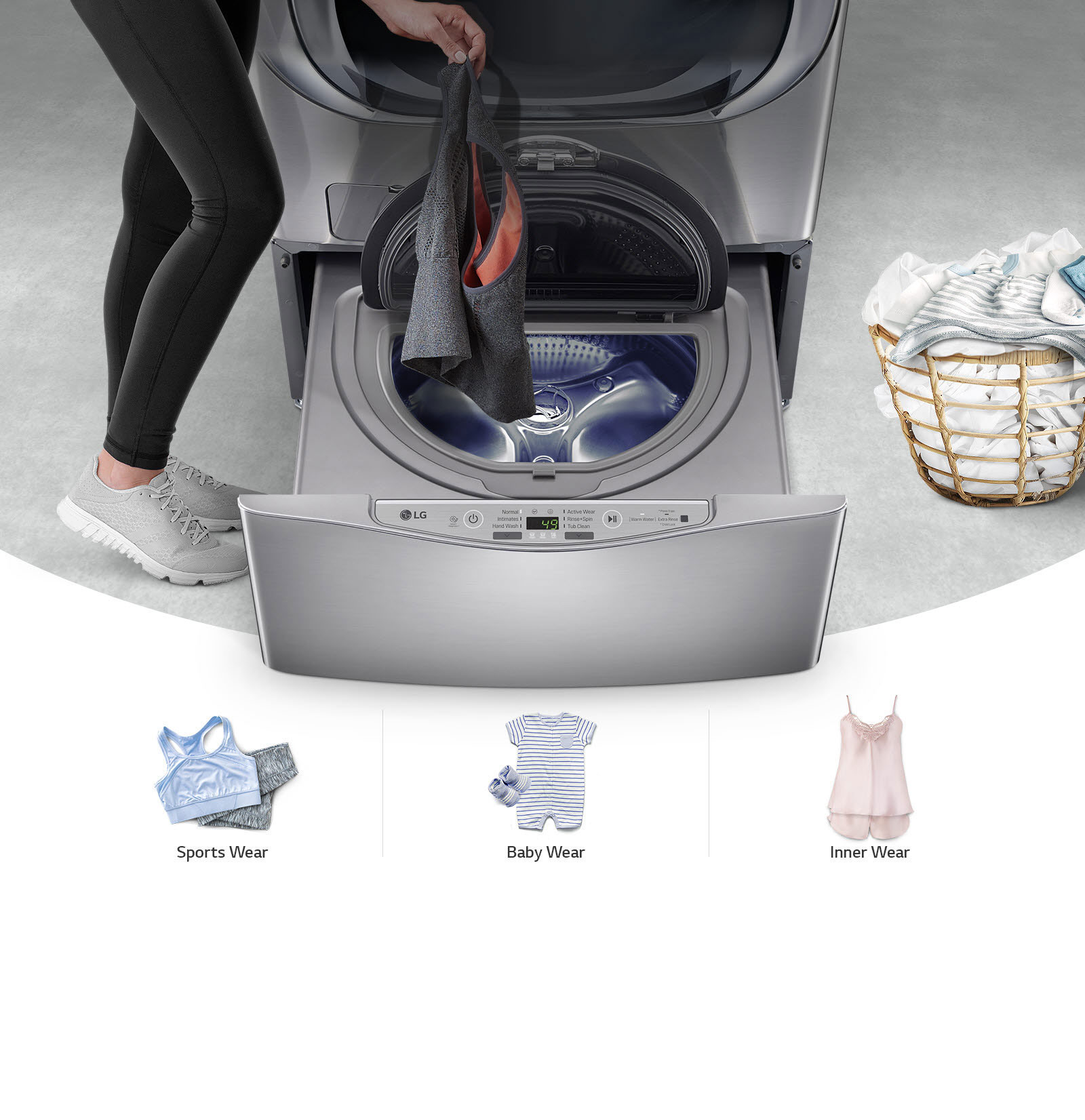 Perfect Solution for Delicates and Daily Loads
The LG TWINWash™Mini lets you run small loads as often as you like. You can even do several loads a day for essential items like baby wear or daily items.
Delicate Wash
TWINWash™Mini is the perfect size for hand wash or delicate items. No need to wait you can run small loads as often as you like to stop laundry from piling up.
Slim Inverter DD
Precise Control & Reliable Durability
Slimmed down to fit the TWINWash™Mini, providing precise control and durability. Inverter Direct Motor comes with a standard 10-year warranty.
Smart Diagnosis™
Smart Diagnosis™ quickly troubleshoots almost any minor issue before it becomes a bigger problem.
Compatibility
LG TWINWash™Mini is compatible with the various LG front loaders.