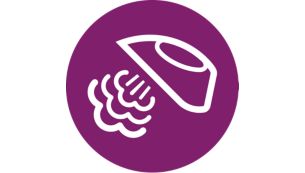 Powerful steam for ultimate crease removal
Strong, continuous steam tackles even the thickest fabrics with ease. Watch stubborn creases melt away with an extra steam boost just where you need it. This extra steam is perfect for vertical steaming to refresh clothes and curtains, too.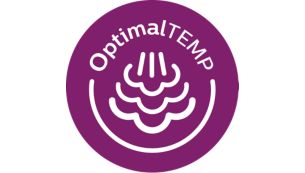 OptimalTEMP technology, no temperature settings required
Iron everything from jeans to silk without adjusting the temperature. Thanks to OptimalTEMP, no dial or settings are needed. So there's no more pre-sorting the laundry, or waiting for the iron to heat up and cool down. You're ready for any fabric, anytime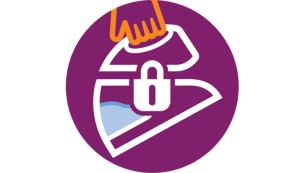 Carry lock for safe and easy transport
Lock your iron securely to the base station for easy carrying around the house and to reduce the risk of accidentally touching the hot soleplate.
Specification highlights
No burns

Yes

No temperature settings needed

Yes

Pressure

Max 5.5. bar pump

Steam boost

Up to 280  g

Water tank capacity

1300  ml

Carry lock

For transportation and safety

Weight of iron

1.3  kg

Descaling and cleaning

Smart Calc Clean

Safety auto off

Yes
Technical Specifications
Technology

For all ironable fabrics

Yes

No burns

Yes

No temperature settings needed

Yes

OptimalTEMP technology

Yes

ProVelocity steam engine

Yes

Fast crease removal

Continuous steam

Up to 110  g/min

Power

2400  W

Pressure

Max 5.5. bar pump

Ready to use

2  min

Steam boost

Up to 280  g

Voltage

220-240  V

Easy to use

Safe on all ironable fabrics

Even delicates like silk

Soleplate gliding performance

5  stars

Soleplate name

SteamGlide Plus

Water tank capacity

1300  ml

Hose length

1.6  m

Power cord length

1.65  m

Ready to use

Light indicator

Sound indicator

Refill any time during use

Yes

Safety auto off

Yes

Soleplate scratch resistance

4  stars

Tap water suitable

Yes

Scale management

Descaling and cleaning

Smart Calc Clean

Descaling reminder

Light

Sound

no cartridges needed, no extra

Accessories included

Calc clean container

Yes

Storage

Carry lock

For transportation and safety

Cord storage

Cord storage compartment

Hose storage

Hose storage compartment

Size and weight

Packaging dimensions (WxHxL)

23.5 x 27 x 39.8  cm

Product dimensions (WxHxL)

20.1 x 22.2 x 38.4  cm

Total weight with packaging

3.7  kg

Weight of iron

1.3  kg

Weight of iron base

2.72  kg

Guarantee

2 year worldwide guarantee

Yes

Green efficiency

Product packaging

100% recycable